Welcome to TRS Consulting
Established in 2004, TRS Consulting is a full service IT (Information Technology) consulting firm with offices located in the San Francisco Bay Area and Incline Village, NV. We are committed to building an exemplary and long lasting relationship with each and every client that we serve.  We provide small and medium size businesses with advice, direction and technical implementation through the minefield of ever-advancing technology.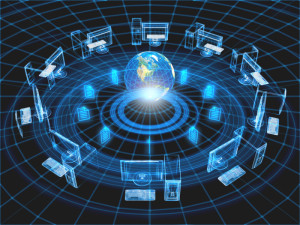 We offer our clients a complete range of products and services to fulfill any IT or computer needs they may require including Information Technology Consulting, CIO Strategic Consulting, Network Support, Desktop Support, Constant 24x7x365 Remote Monitoring, Remote Support Services, Pro-Active IT Assessments, Technology Integration & Optimization, Security Risk Management, End-user Support, Web Development, Computer Repair, Virus Removal, Software Development, Web Hosting Services, Cloud Computing, Offsite Data Backup & Retention Services, VOIP / Virtual PBX Hosting Services, Unified Cloud Services, Voice & Data Cabling, Onsite Services for San Francisco, Oakland, Fremont, Brisbane, Hayward, Milpitas, Burlingame, Belmont, San Carlos, Redwood City, Redwood Shores, Atherton, Menlo Park, Woodside, Portola Valley, Palo Alto, Mountain View, Santa Clara, San Jose, Sunnyvale Berkeley, San Rafael, Pleasanton, San Ramon, Los Gatos, Los Altos, Half Moon Bay, many other cities throughout the Bay Area, Lake Tahoe, Truckee, Incline Village, Carnelian Bay, Tahoe City, Reno, Carson City and more areas throughout Nevada.
Small businesses with fewer than 100 network users have traditionally been under-served by IT support firms. Many small companies allow themselves to become overly dependent on individual freelance consultants who lack the bandwidth or comprehensive skill sets to respond promptly or effectively to technical emergencies. Other small businesses turn to mass-market service providers staffed with technicians trained to offer by-the-numbers solutions to common problems but who lack the experience and versatility to deal with the diversity of environments and absence of standardization typical of small business information networks. In both cases, when tough problems crop up, technical support fees skyrocket while worker productivity plummets.
TRS Consulting specializes in providing enterprise-class network support to customers with small-company IT budgets.
Full Service IT Consulting
100% Customer Satisfaction
Why choose us?
Technology is one of the most important aspects of every businesses success. It is critical to build and maintain an infrastructure to coincide with your company's long term goals and objectives.  We will architect, implement and manage a highly available, scalable, flexible, functional and secure technology environment to meet our clients' needs.  We offer our clients a complete range of products and services to fulfill any Information Technology needs they may require.
We provide advanced monitoring for your systems and the services on it. Each system comes with 24/7/365 monitoring, anticipating, diagnosing and correcting any problems, so you can rest easy knowing we've got you covered.
A Few of our Capabilities...
Information Technology Consulting:
100%
Software Development:
100%
Cloud Computing - Unified Cloud Services:
100%
IT Methodology
One of our expert consultants finds and addresses the weak areas of your company's IT infrastructure to create a customized solution that's built to fit your company.
IT Implementation
We map out the right plan for your network infrastructure through careful assessment and strategic partnering for dynamic solutions with the longevity to evolve with your business.
Technology Management
After diagnosing your infrastructure for security threats, we recommend a solution to protect your business from the catastrophes you can't control.